3803 Dortches Blvd., Rocky Mount, NC  27804  |  (252)  454-0101         

"Where Unique Outdoor 

   Living Begins"


Like Us on Facebook for the Latest Tips & Specials!

"So Many Seeds --- So Little Time"

We would like to hear from you!

Please share your favorite story with us.  It can be about an exciting garden adventure, an animal encounter, or anything you think would be interesting that happened in your yard.  Please be sure to add your name!

You might be featured here on our new "Yard Tales" page!

What is on this branch?  Mystery Solved!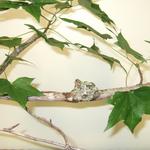 A hummingbird nest . . . pretty neat, huh?

Have you ever seen a hummingbird's nest?  Me either, until today when I saw this tiny little nest made of spider webs and lichens found in a customer's yard.