3803 Dortches Blvd., Rocky Mount, NC  27804  |  (252)  454-0101         

Christmas At Patios In Bloom

"Where Unique Outdoor 

   Living Begins"


Like Us on Facebook for the Latest Tips & Specials!

"Christmas is a time when you get homesick - even when you're home"

                                                                              -Carol Nelson

Copyright 2011--Patios in Bloom, Inc.  All Rights Reserved.

Christmas Open House Nov. 4th

Door Prizes and Christmas Goodies

Holiday Hours

Mon. - Fri:  10:00 am to 5:00 pm

Sat:  9:00 am to 4:00 pm

Sun:  Closed

Dec. 24 - 26:  Closed for Christmas

Dec. 27th:  Normal store hours begin

Dec. 28th:  After Christmas Sale begins  

Dec. 30 - Jan. 2nd:  Closed for the New Year.

For that "hard to buy for" person in your life, consider giving a gazing ball, wind chime, garden statue, gel burner, birdhouse, or birdfeeder.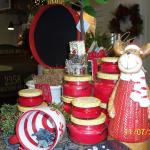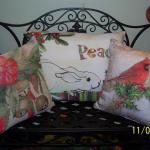 Pre-lit crab pot trees.  Use indoors or out